Best New Cryptocurrency Trading Bot Platforms To Try Out
Sun Oct 29 2023
Discover the latest and most innovative cryptocurrency trading bot platforms in 2023. These platforms have introduced groundbreaking features and capabilities to revolutionize algorithmic trading in the crypto space.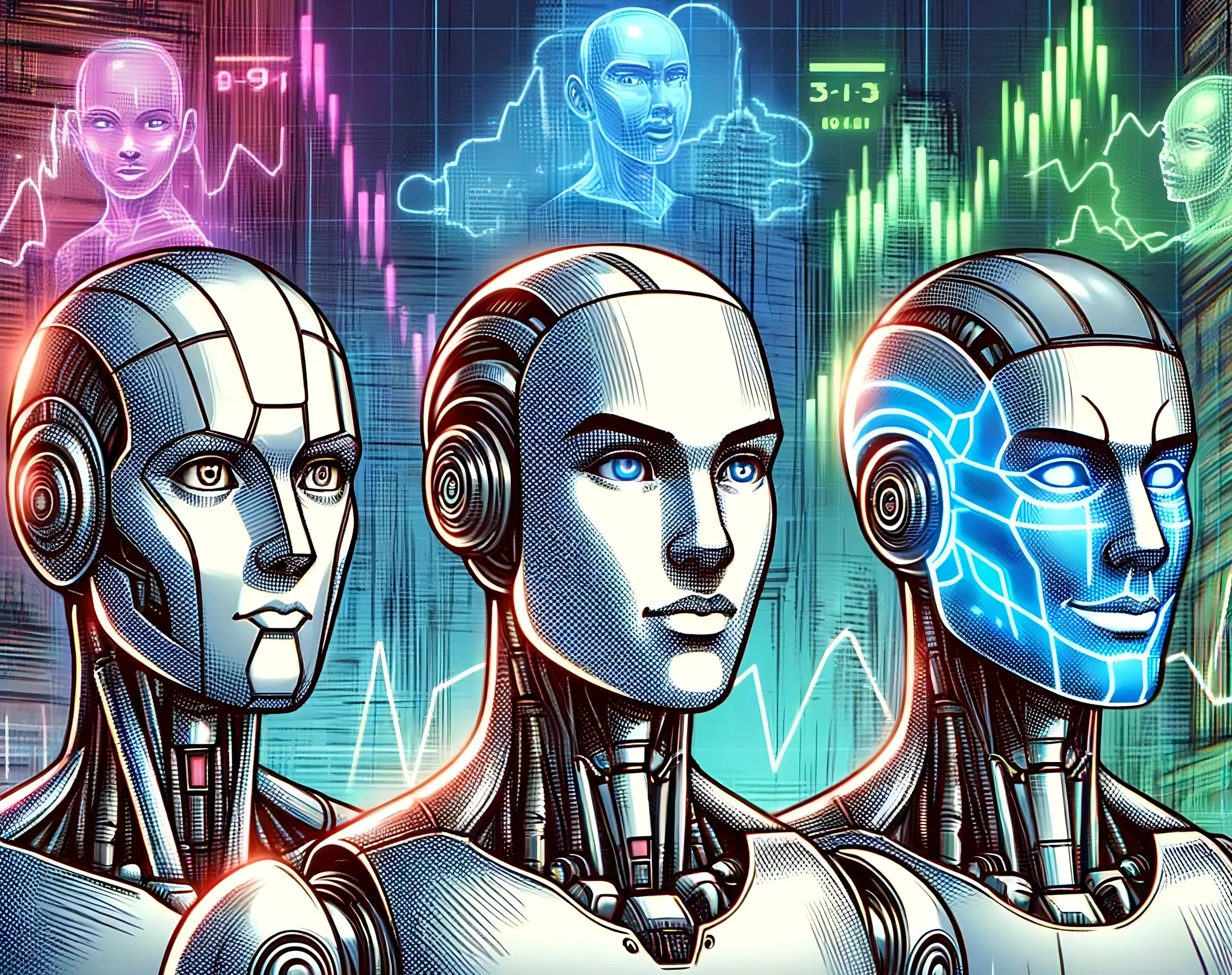 Algorithmic trading continues to redefine the landscape of cryptocurrency trading in 2023. As the crypto market evolves, new crypto trading bot platforms emerge, bringing innovative tools and enhanced capabilities for both novice and expert traders. Here's a curated list of the best new cryptocurrency trading bot platforms revolutionizing algorithmic trading this year.


1.Æsir - New Algorithmic Cryptocurrency Trading Platform
Æsir is a new algorithmic trading platform launched in May 2023, leading the pack with its cutting-edge features and ultra-fast performance. Its innovative approach to algorithmic crypto trading by combining unique signals with social mechanics like copy-trading makes it an exceptional choice for adaptable and effective trading strategies.


Æsir Features
Robust Strategy Creator: Facilitates the design of intricate strategies by blending diverse signals, enabling users to thrive in various market conditions.


10 Second Tickers: Pioneering in speed, Æsir ensures rapid trade executions, ensuring that traders never miss lucrative opportunities.


Copy Trading: Elevate your trading strategies by leveraging the success of top-performing crypto trading bots crafted by experienced users.


Paper Trading: Practice and fine-tune your trading strategies in a risk-free environment with live market conditions.


Multi-Exchange Support: Integrated with major exchanges like Binance, Coinbase, and Kraken, with more to be added in the future.


Aesir Cons
Limited Exchange Support: Aesir is committed to adding more exchanges however the current choices might be a bit limiting for some users.


2. UpBots - DeFi Crypto Trading Platform
UpBots stands out as an algorithmic cryptocurrency trading platform with a particular focus on the DeFi space. UpBots offer a wide range of trading bots and strategies for both new and experienced users, and in addition to their trading bot platform, they also offer staking of their own token - UBXT, in an easy to use package.
UpBots Features
Trading Bot Rental: Provides access to tried-and-tested bots from proficient developers for enhanced trading experiences.


Education: Comprehensive educational resources for traders embarking on their algorithmic trading journey.


DeFi Trading: UpBots offers access to a wide range DeFi bots and tools.
UpBots Cons
Higher Risk Exposure: DeFi Trading bots are a lot more exposed to scams, frontrunning and other risks associated with a decentralized, non-regulated market. There is also plenty of opportunity here, but requires a steeper learning curve.


3. Cryptohopper - CEX Algorithmic Crypto Trading Platform
Cryptohopper continues to stand out as a user-friendly platform, making algorithmic trading accessible to both beginners and experienced traders alike. It constantly upgrades its offerings, ensuring that its tools and features meet contemporary trading needs.


Cryptohopper Features
Strategy Designer: A vast selection of indicators and candlestick patterns for personalized trading strategies.


Copy Trading: An opportunity to follow expert traders and capitalize on their strategies.


Backtesting: Validate your trading strategies against historical market data for performance analysis.
Cryptohopper Cons
Limited Free tier: The free tier offered by Cryptohopper is extremely limiting, forcing users to immediately upgrade to reap the benefits of their platform.


4. 3Commas
3Commas is one of the more established algorithmic cryptocurrency trading platforms on this list, however it has earned its spot on this list due to continuously improving and adding brand new features to benefit both new and experienced users alike.


3Commas Features
Smart Trade Terminal: Comprehensive order management from a single window across various exchanges.


Crypto trading bot builder: A variety of bot options to suit different trading styles and preferences.


Social Trading: Learn from the best by copying the strategies of successful traders.
3Commas Cons
Limited Free tier: Similar to Cryptohopper, the 3Commas Free tier is very limiting and you most likely have to go for a paid plan. They do offer a 3 day free trial.